So, I've been away. Well, not away so much as busy and doing other things...enjoying the summer and making changes and ...living. I hope you have been enjoying your summer as well.
About this time last year I joined the Young Living Essential Oils company and was SO EXCITED to start helping people to heal and get healthy naturally. Then I got my kit and read everything I had to read and was completely discouraged because of all the Canadian laws about recommending things like this. Basically I could tell you that "it smells nice" and "it enhances cooking" and that's about it. I wasn't even allowed to allude to results that someone (even me) had when using them because I don't have any kind of medical practitioners degree (Reiki and ThetaHealing don't count). No matter the research I've done and results I've had. I just let it slide.
Then a few weeks ago a friend of mine from elementary school stopped me in the grocery store and said she'd like to talk to me about them and I managed not to panic (because I had no idea if my membership was still valid, lol, it is) and asked her to send me a message on Facebook, then I quickly forgot...today she sent the message and I have now logged in and caught up on all that I've missed....turns out there were some MAJOR things going on while I wasn't looking.
As of April 2016 the Canadian government has APPROVED 19 (yes NINETEEN) of Young Living's essential oils as Natural Health Products. That means the we can recommend oils to clear up acne, help you sleep, relieve and reduce stress and so many other things. I'm all excited again! THen some even better news is that they will 80 by the end of 2016!!
This isn't just any old essential oil though this is Young Living specific certification because this company is so committed to their "Seed to Seal" promise: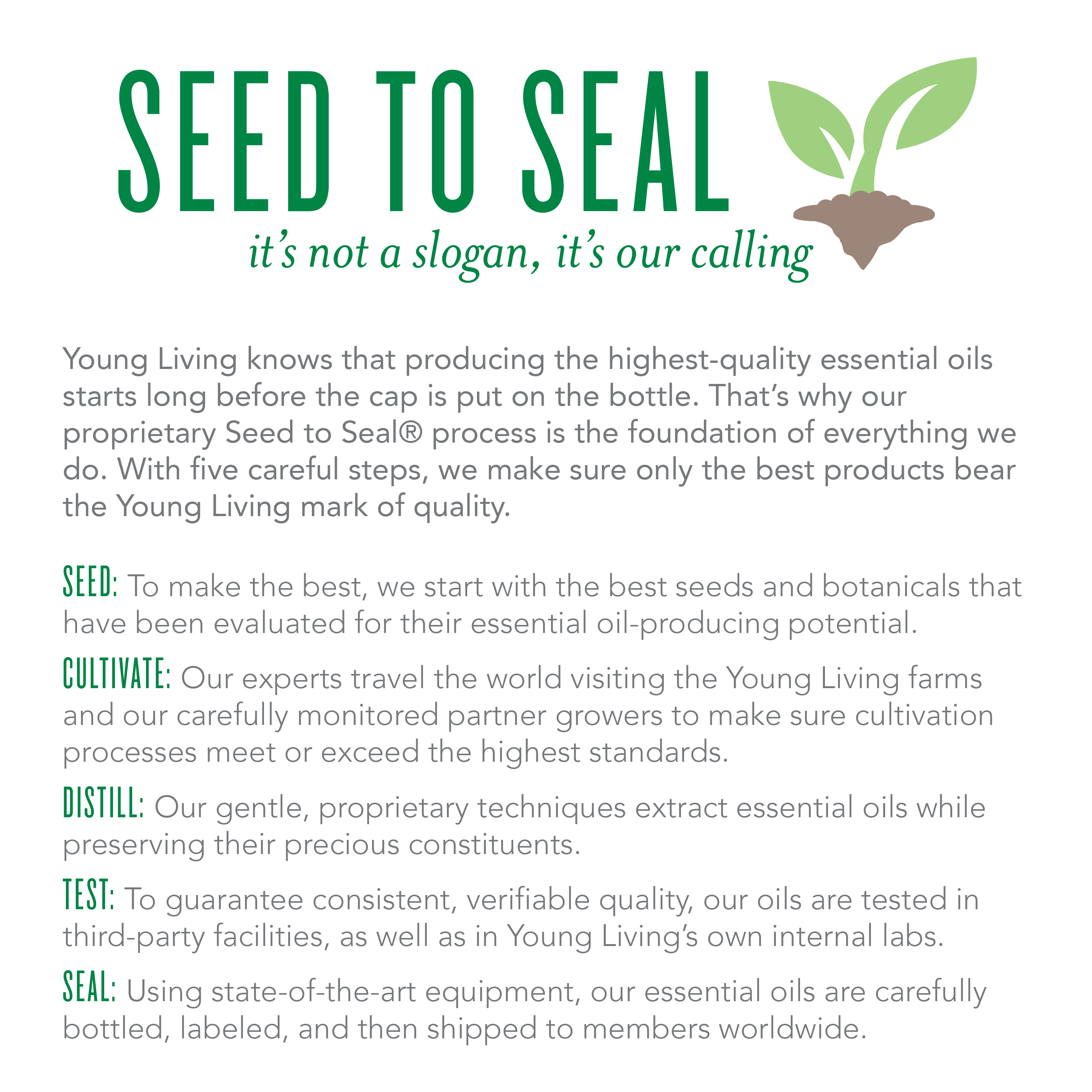 Trust me when I say that I get it that money can be tight and the temptation to buy an essential oil from a store because it is cheaper is something that can be a little overwhelming but, believe me when I say that ALL ESSENTIAL OILS ARE NOT CREATED EQUAL and Young Living Oils are worth the extra dollars that you spend on them.
Take a look at my
Young Living Essential Oils
page for more information on the oils that have been given NHP approval by the Canadian government (this is the only country in North America to do this by the way). Then please contact me if you are interested in anything. I will deliver them directly to you.
Time to get on with the message, sorry about the long post, I was just too excited to save that for another day!
****
Trust
Trust is an important emotion. It goes hand in hand with many other attributes of the human condition for example; it is hard to have true love without trust, loyalty with no trust is not loyal for long and security evaporates when there is no trust. It is therefore important to develop the feeling of trust in order to gain a better living situation and a healthier outlook on life. The more you trust knowing that your trust could be broken the more others will know that they can put their trust you. Basically, put yourself on the line first and others will follow.
Please do not let a broken trust turn you into someone who is closed off and lives behind walls. That is not truly living.
The best ways to start building trust is with openness and honesty.
****
Well, that's a good message! I'm going to have to sit and meditate with it for a bit in order to know get the whole message. What I mean is how it applies to me at this time. I encourage you to do the same.
Are you a potato, egg or coffee? I try to be coffee but, I'm sure there are times when I've been the others as well. Go
HERE
to see what the heck I'm talking about! LoL
Have a great week and hopefully I'll be back a little more often.